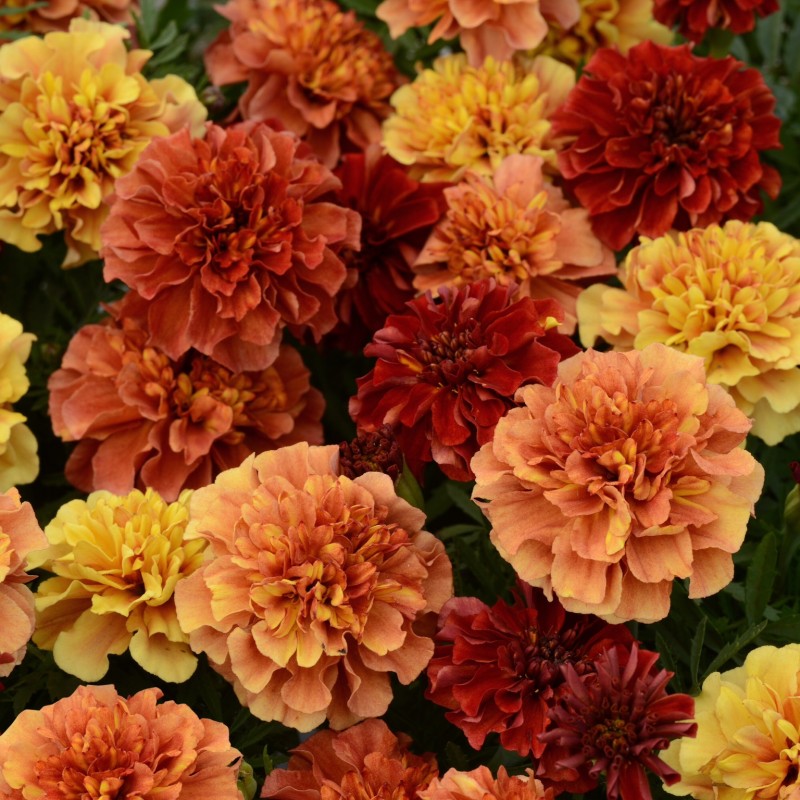  
Marigold Strawberry Blonde
The world's first pink marigold.
This exciting new marigold is the first to produce blooms in pink, rose, and yellow shades. Vigorous, bushy 10 inch plants produce a mass of 2 1/2 inch blooms in shades of yellow and pink when the temperature is warm and when the temps are cooler you will see pink and plum tones. Blooms will also change color as they age giving this unique plant a truly amazing appearance. Grow this beauty in containers and as an edger to better appreciate the unusual flowers. Pkt. 25
All US orders are shipped via USPS at a flat rate of $4.99. International shipping varies by location. In stock orders are packed and shipped within 1-2 business days.
Sow in moist potting mix in cell packs or flats, press into soil and lightly cover. Kept at 70-75° F. germination is in 5-20 days. Transplant into the garden 12 inches apart after all danger of frost.