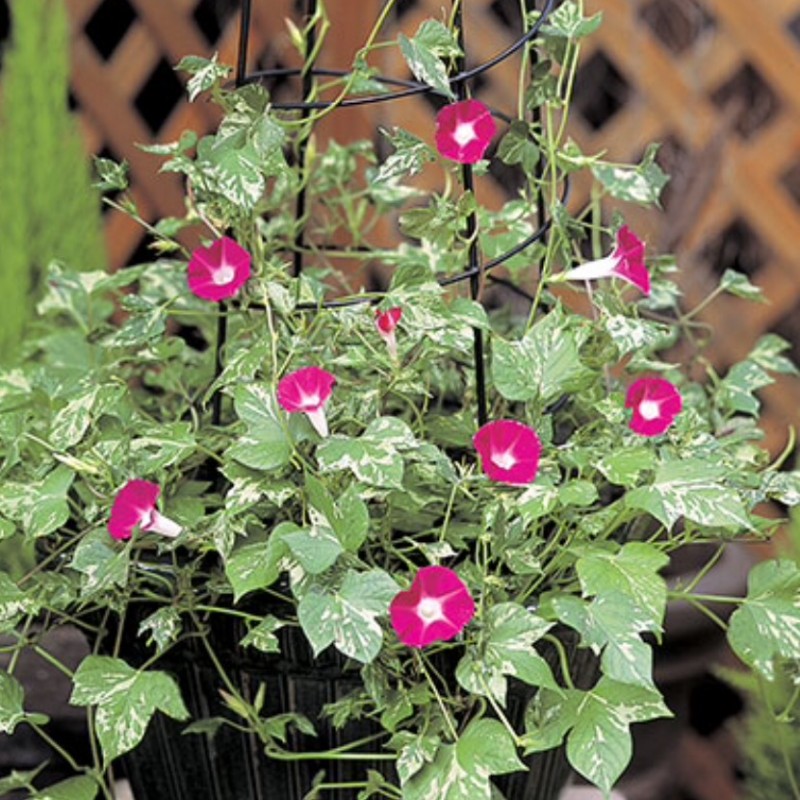  
Cameo Elegance Morning Glory
If ever there was a morning glory made for container or hanging basket use, this is the one. With variegated leaves of light green and white, this beautiful vine displays brilliant rose-red blooms and a prominent white throat on relatively short vines. Easy to grow, Cameo Elegance is a good choice for containers or ground cover. 25 seeds with growing instructions.
All US orders are shipped via USPS at a flat rate of $4.99. International shipping varies by location. In stock orders are packed and shipped within 1-2 business days.
To hasten germination, soak seed in warm water 24 hrs. prior to sowing in moist potting mix ¼ inch deep. Keep at 72-78 F. and bright light. Seed may be sown where they are to grow after danger of frost has passed. Germinates in 8-10 days.