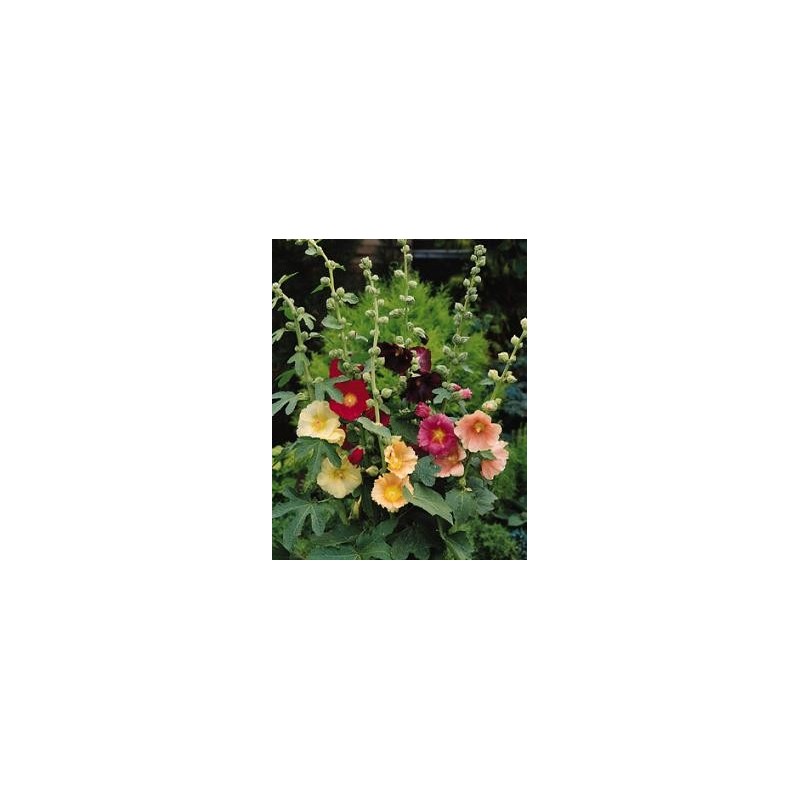  
Hollyhock ficifolia Happy Lights
Rust-resistant and easy to grow, this wonderful variety is hardy to zone 4 and will produce blooms the first year if sown early. Tall 6-7 foot stalks produce loads of large saucer shaped blooms from May to October in rich shades of red, pink, yellow, copper, and white. Packet is 50 seeds.
All US orders are shipped via USPS at a flat rate of $4.99. International shipping varies by location. In stock orders are packed and shipped within 1-2 business days.
Sow in moist potting mix anytime during 2 months before first fall frost, barely covering seed. Keep at 68-72 F. and bright light. Transplant to 3 inch pots when 2 sets of leaves appear. Germinates in 10-14 days.