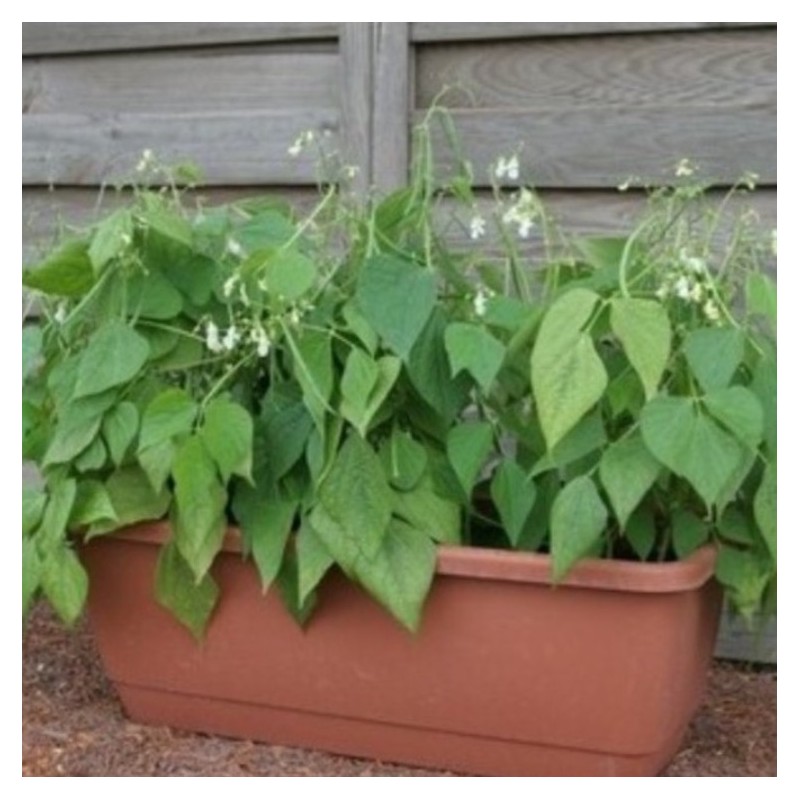  
Bean Mascotte
The first AAS winning bean since 1991, this compact variety is perfect for todays small-space gardens. Mascotte is a bush type bean that produces long, slender stringless pods that stay above the foliage for easy harvest. Showy white flowers add ornamental value along with tasty, crunchy beans that provide a plentiful harvest all season long. The Mascotte root system is ideal for patio containers and window boxes, and this versatile variety performs well in garden beds too. The 5-6 inch pods are super-slender at just ¼-inch diameter, yet packed with rich flavor and crunchy texture and are produced over a long season. Excellent straight from the plant, raw in salads, or cooked in any of your favorite dishes. This award-winner is also resistant to many diseases that plague other varieties.
All US orders are shipped via USPS at a flat rate of $4.99. International shipping varies by location. In stock orders are packed and shipped within 1-2 business days.
Sow 1-2 in.deep, 2-3 in. apart, in rows 18-24 in. apart. Thin to 6 in. apart in each row. Using bean or combination inoculants on seeds helps growth. If the weather is too wet, beans can also be started in pots indoors and set out carefully a few weeks later. For a continuous harvest, plant at 3 week intervals. Seeds will sprout in 8-16 days, depending on conditions.