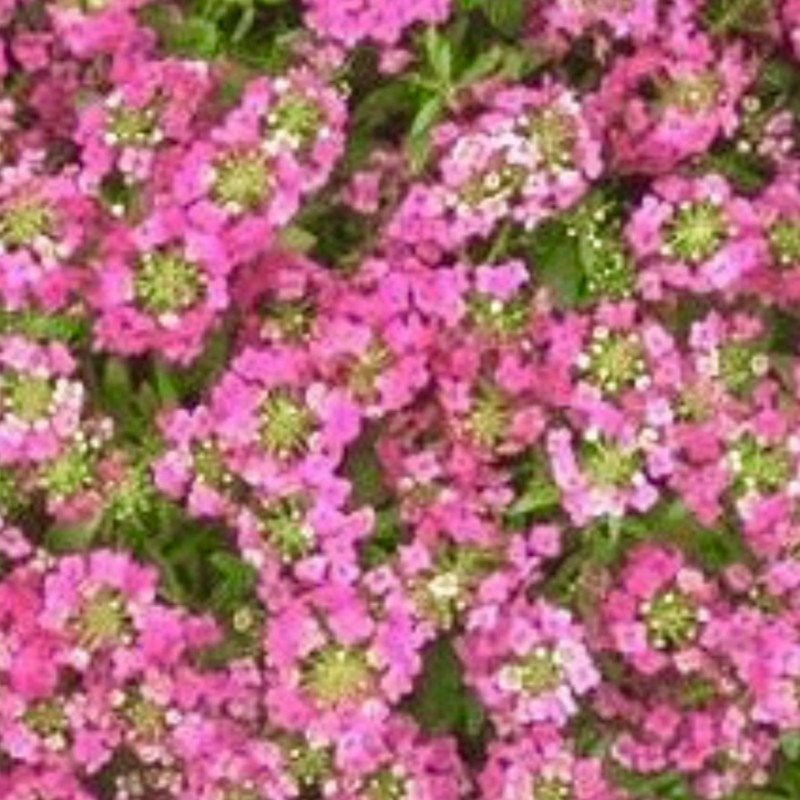  
Alyssum Easter Bonnet Deep Pink
Fragrant rosy-pink blooms blanket gray-green foliage twice a season! Ideal for edging, groundcover, mass planting, and containers, it is the earliest Alyssum yet, a frost- tolerant pollinator magnet. Shear back as the first flowers pass to encourage rebloom. These ¼-inch rosy-pink blooms are so profuse that they form a neat canopy of color over the fresh green foliage. Their scent is ultra-sweet and pleasing, and lasts all season. They open in early summer and continue through the season everywhere, and often into autumn. And they form neat plants, just a few inches high when not in bloom but reaching up to 10 inches in flower, with a width of 8 to 10 inches too. Great in containers, beds, along the driveway, in street plantings, edging the foundation, and just about everywhere.
All US orders are shipped via USPS at a flat rate of $4.99. International shipping varies by location. In stock orders are packed and shipped within 1-2 business days.
Sow seed in cell packs or flats, use a sterilized soilless mix. Press into soil but do not cover. Needs light to germinate. Kept at 55-70°F., germination is in 7-14 days. Can direct sow into prepared seed beds. Thin in clumps, 6 in. apart.