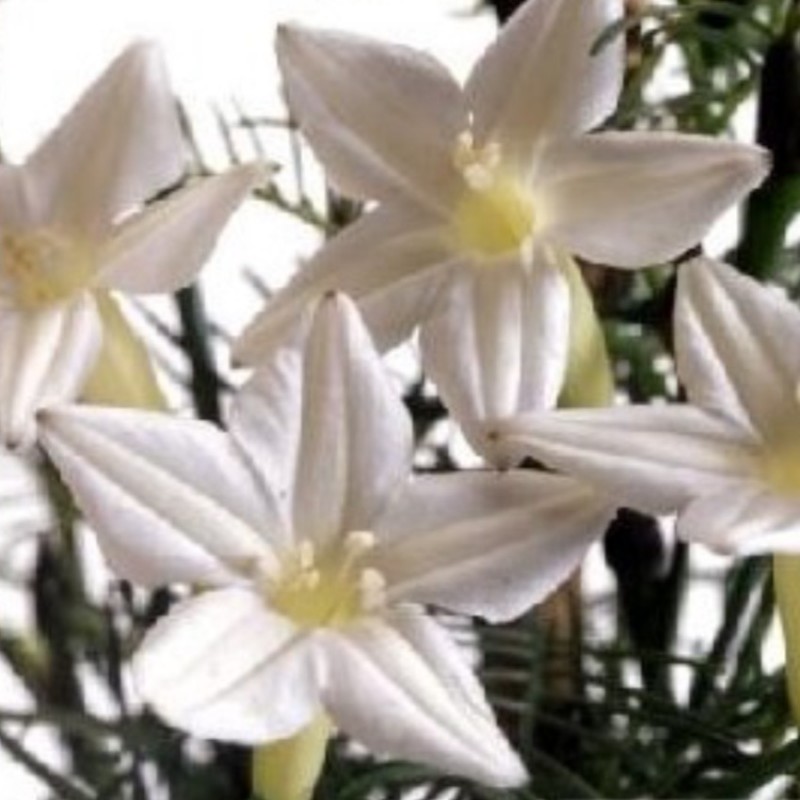  
Cypress Vine White
Cypress vine (Ipomoea quamoclit) is an easy to grow vine in almost any soil. It displays tiny,3/4 inch white star blooms for 3 to 4 months. The foliage is beautiful and lacy, making a fern-like screen growing 15 to 20 feet tall. This vine is perfect to add to taller morning glories, providing color contrast and interest. 25 seeds with growing instructions.
All US orders are shipped via USPS at a flat rate of $4.99. International shipping varies by location. In stock orders are packed and shipped within 1-2 business days.
Soak in warm water 24 hours prior to sowing in moist potting mix ¼ inch deep. Keep at 68-76 F. and bright light. Transplant to 3 inch pots when 2 sets of leaves appear. Or can be sown where they are to grow after danger of frost has passed. Germinates in 10-15 days.