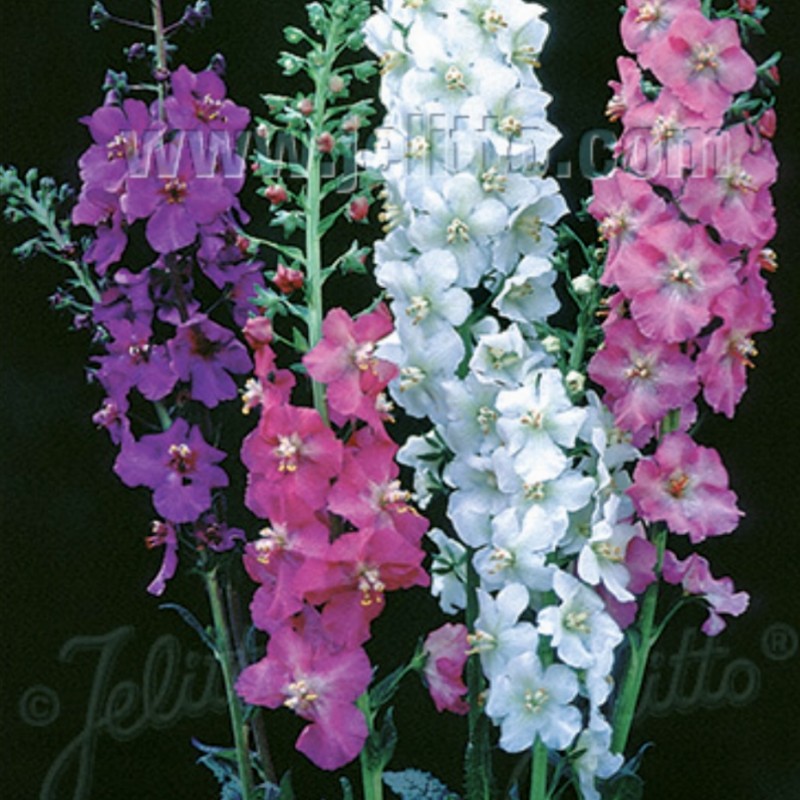  
Verbascum phoeniceum Mix
Packets comprise an assortment of blooms in shades of violet, rose, pink, and white. Clusters of flowers open on spikes that tower over rosettes of deep green leaves throughout summer. Early flowering and blooming the first year from seed if sown early, Verbascum's gently self sows if blooms aren't cut. Growing 30-36 inches tall and 12 inches wide in full sun and well drained soil this charming plant is ideal for creating drifts of color in the border and is ideal for cut flowers. Hardy in zones 4-9. Approximately 50 seeds.
All US orders are shipped via USPS at a flat rate of $4.99. International shipping varies by location. In stock orders are packed and shipped within 1-2 business days.
Sow in moist potting mix pressing seed into mix, barely cover. Keep at 68F. at night, and bring to 72F. daytime. Fluctuating temperatures help the seed to germinate in 15-20 days.