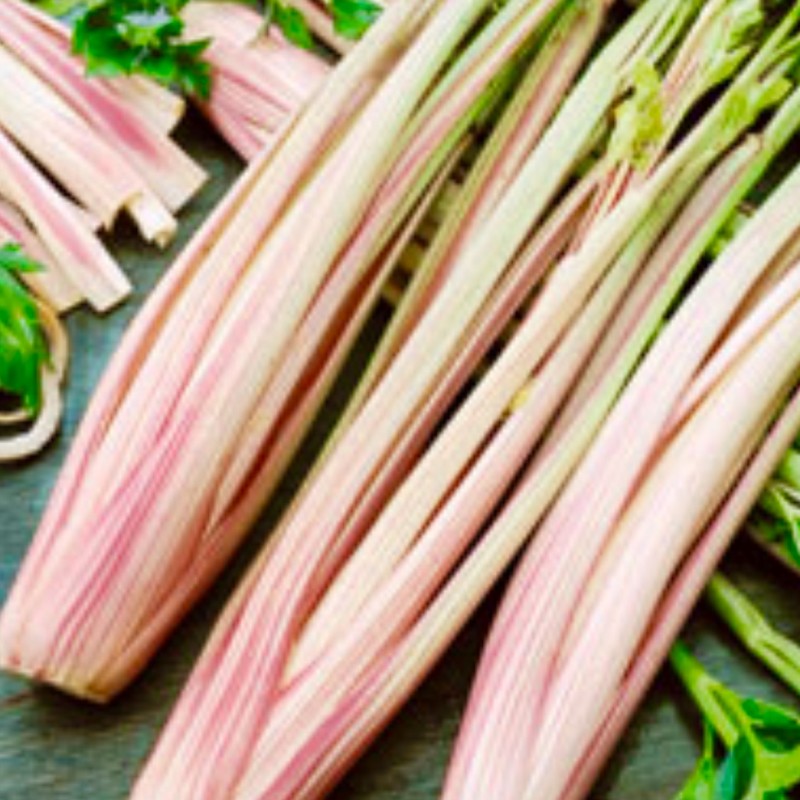  
Celery Peppermint Stick
Unique, candy-striped stalks are a culinary delight with an attractive red and white color and spicy flavor to liven up soups, sauces and crudités. A biennial that grows 14-25 inches tall, Peppermint is slow to bolt and retains it's pretty color when cooked. A great addition to the garden, and producing an abundance of stalks, seed can also be used for seasoning. 80 days. Approximately 50 seeds per packet.
All US orders are shipped via USPS at a flat rate of $4.99. International shipping varies by location. In stock orders are packed and shipped within 1-2 business days.
Sow on the surface of moist potting mix, barely cover. Keep at 60-70F. and bright light. Transplant to 4 inch pots when seedlings reach 1 inch tall. Germinates in 7-21 days. Transplant to garden 3 weeks after last spring frost.