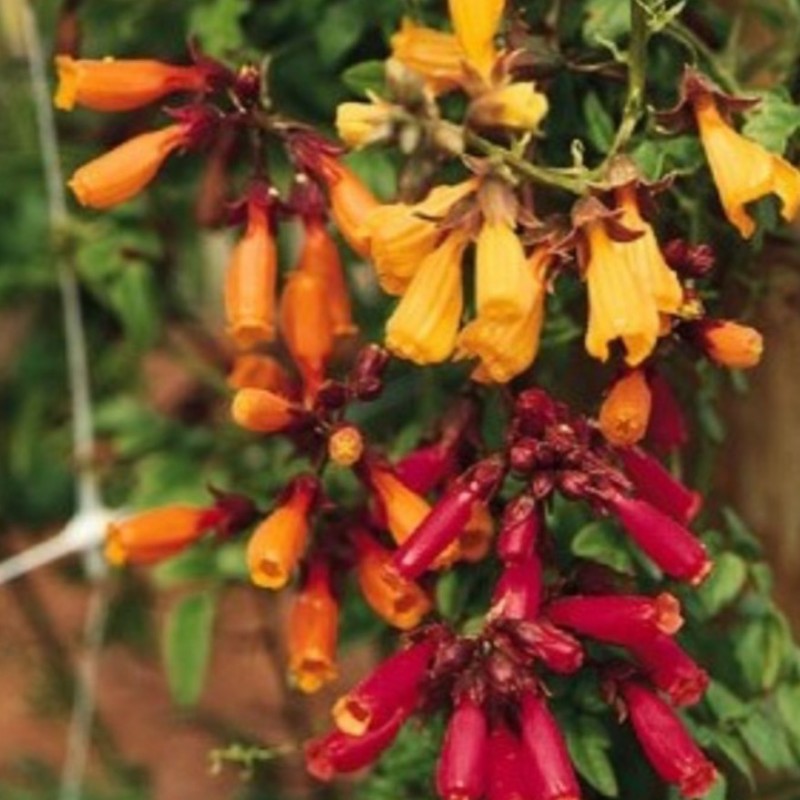  
Eccremocarpus Tresco Mix
Glory Vine (Eccremocarpus Scaber) has tubular flowers that hang in clusters of orange, yellow, pink, and shades of red. Growing to 10 feet or more, this vine can quickly cover an arbor with a continuous display of blooms all summer. Considered a perennial to zone 4 in warmer climates. This is an easy to grow vine with spectacular results. 25 seeds with growing instructions.
All US orders are shipped via USPS at a flat rate of $4.99. International shipping varies by location. In stock orders are packed and shipped within 1-2 business days.
Sow in moist potting mix, lightly pressing seed into mix. Keep at 60-65 F. and bright light. Transplant to 3 inch pots when 2 sets of leaves appear. Germinates in 21-60 days.