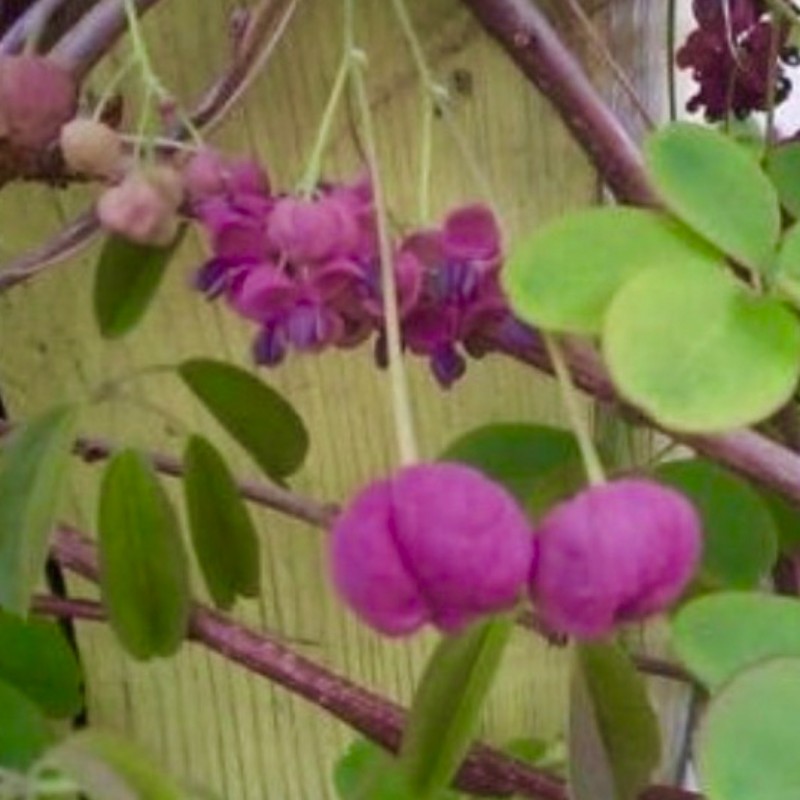  
Akebia trifoliata Chocolate Vine NEW
Hardy to 22 degrees, Akebia trifoliata has finely textured 2-3 inch semi-evergreen foliage, with small fragrant purple flower clusters that bloom in May and produces oblong, edible sweet fruit in late summer. Hardy in zones 4-9, Akebia can cover an area 40 feet tall and 20 feet wide in full sun to part shade.  This is a vine that is easy to grow and prune to a size that is desirable. 5 fresh seeds sent with germination instructions.
All US orders are shipped via USPS at a flat rate of $4.99. International shipping varies by location. In stock orders are packed and shipped within 1-2 business days.
Sow in moist potting mix pressing seed into mix, barely cover. Keep at 39-42 F. for 8 weeks. Bring to 68-72 for germination which occurs in 1-3 months. Transplant to 3 inch pots when 2 sets of leaves appear.